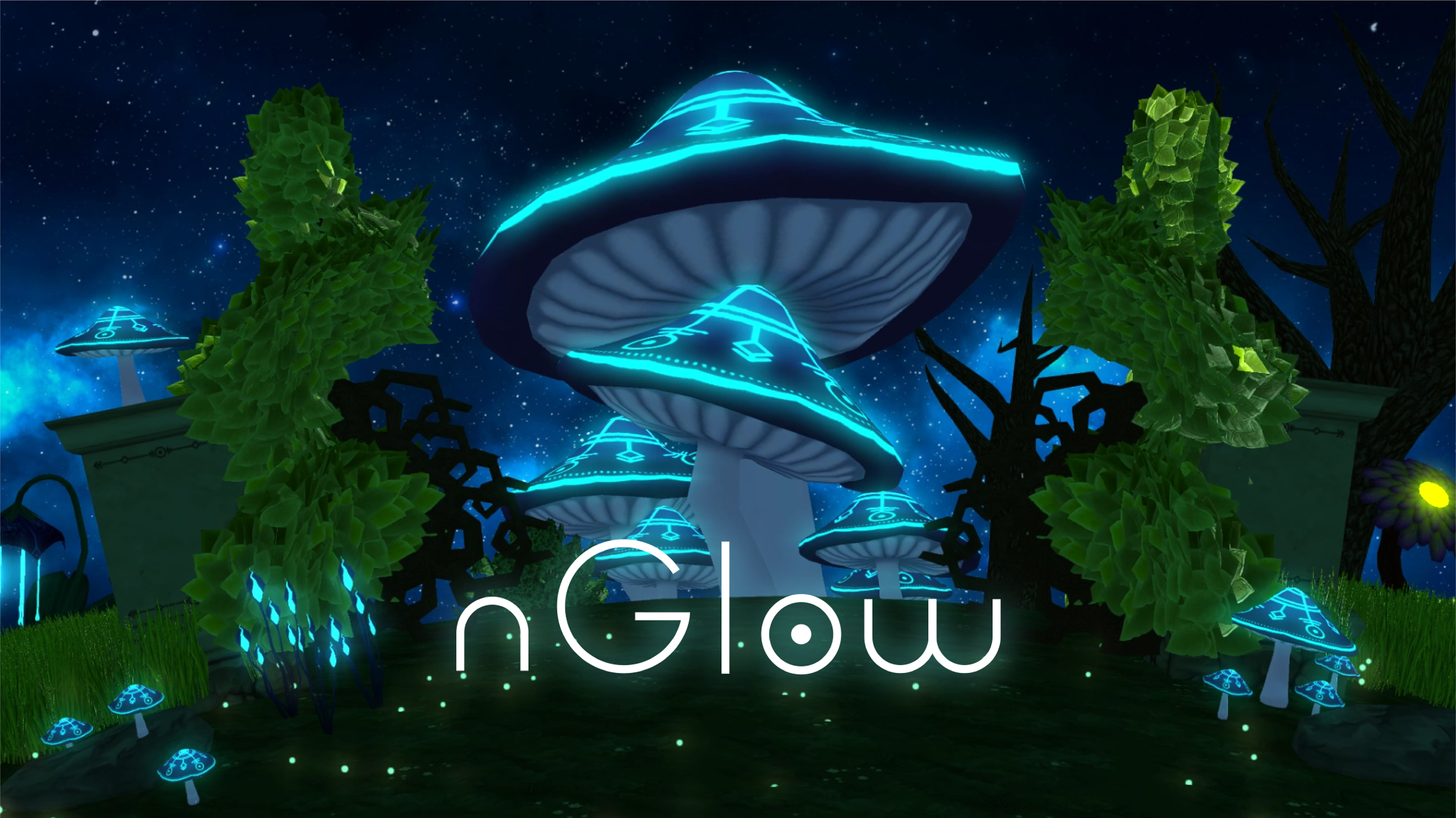 A tiny planet that lost its Energy.
A mystic forest,
fallen into a deep sleep.

You can Bring it back to life.
You can uncover what happened.
You can make it glow.

nGlow is a puzzle game in third-person view for the PC. The special mechanic is the change between character view and world view. The player can influence the day/night cycle of the planet in the world view.
Platforms and hedges, which are part of the puzzles, move only at day or night. However, the player is not able to move in the dark. He has to activate fluorescent mushrooms to be able to move within their light. This transfered energy brings the planet back to life. By solving the puzzles, the player progresses. The planet is illuminated and revived.
Starting with the first idea, we worked four months on this first Version.

Technologies
Unity, Maya, Adobe Photoshop
Other Teammembers


Leoni Schulte, Mirko Skroch, Bastian Meyer, Jasmin Strnad, Svenja Malin Kottutz, Nina Loof, Sandra Hanstein
nGlow ist ein Rätselspiel im Third-Person-View für den PC (Windows). Die besondere Mechanik ist der Wechsel zwischen Charakter- und Weltansicht. Der Spieler kann den Tag/Nacht Zyklus des Planeten in der Weltansicht beeinflussen.
Plattformen und Hecken, die Teil der Rätsel sind, bewegen sich jeweils nur am Tag oder in der Nacht. Allerdings ist es dem Spieler nicht möglich, sich im Dunkeln zu bewegen. Deshalb muss er flureszierende Pilze aktivieren, um sich in ihrem Schein bewegen zu können. Diese Pilze geben dem Planeten nach und nach sein Leuchten zurück. Durch das Lösen der Rätsel kommt der Spieler voran. Dabei wird der Planet Stück für Stück erleuchtet und wiederbelebt.
Angefangen bei der Idee arbeiteten wir vier Monate an dieser ersten Version.

Technologien
Unity, Maya, Adobe Photoshop
Weitere Teammitglieder
Leoni Schulte, Mirko Skroch, Bastian Meyer, Jasmin Strnad, Svenja Malin Kottutz, Nina Loof, Sandra Hanstein