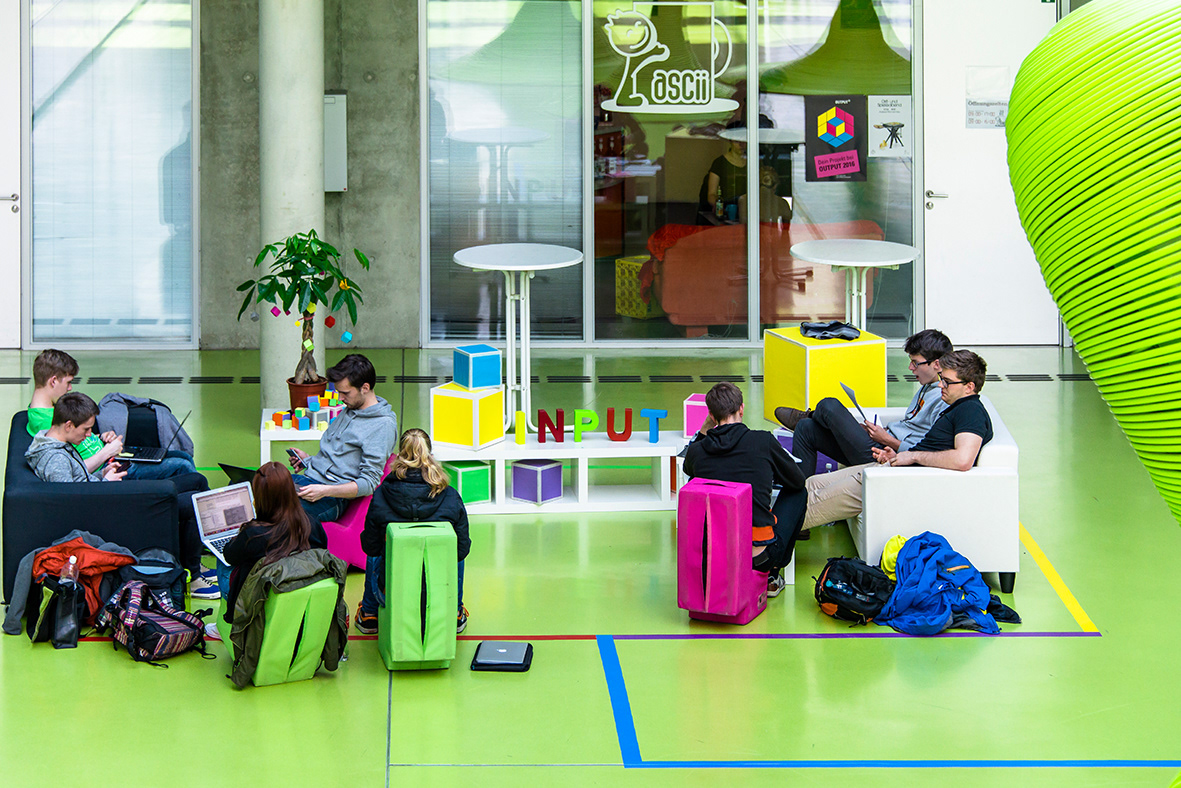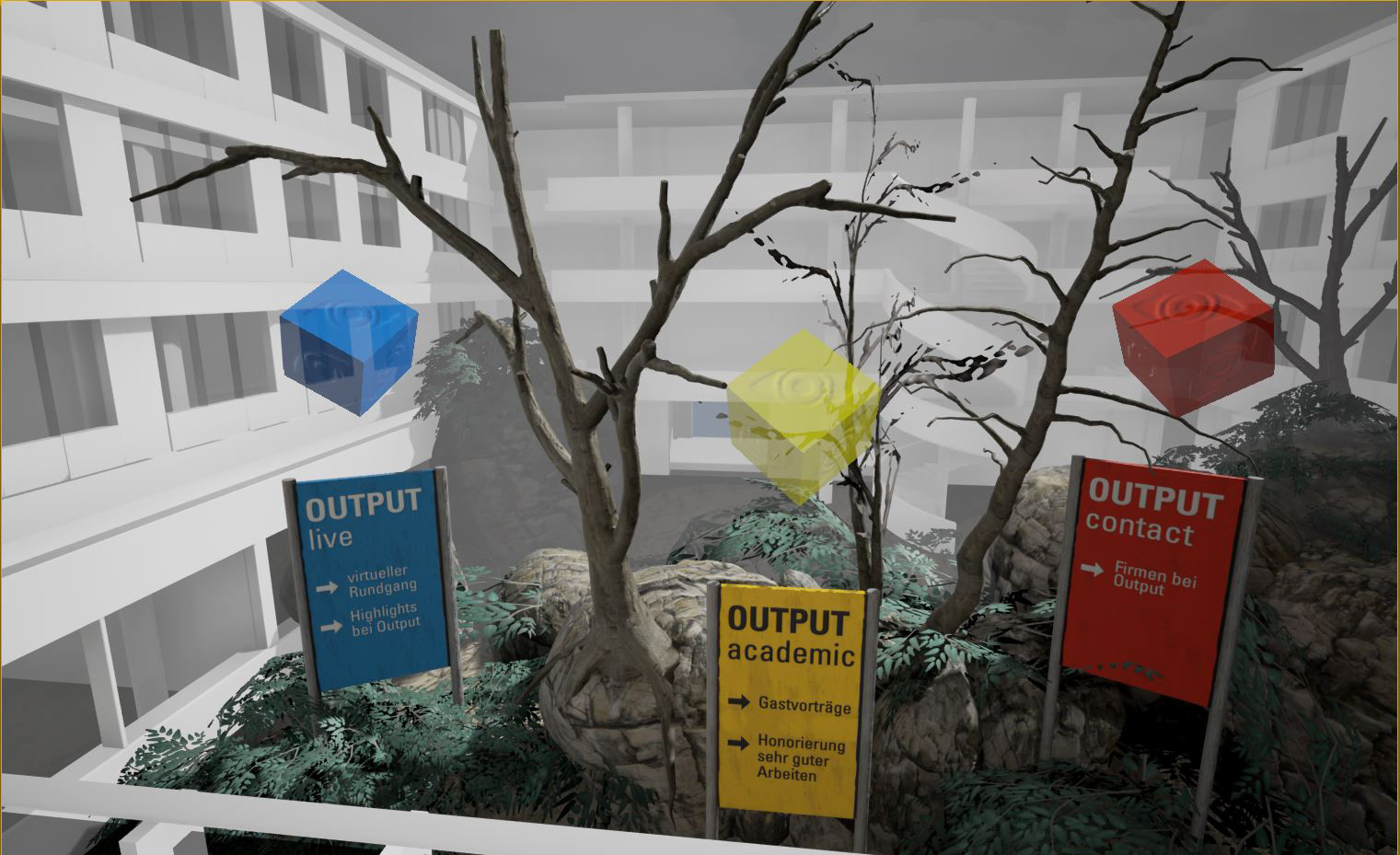 OUTPUT.DD is the project presentation of the Faculty of Computer Science in Dresden. Once a year the research results of students and employees are presented to the general public. Companies present their profiles and survey the students projects. OUTPUT VR is a virtual simulation of the faculty which provides an overview of the projects and presents various areas such as the company exhibitors. The app is used together with the Oculus Rift.
Within a team of four the application was implemented over a period of 3 months. Each team member worked on one virtual section of the Faculty of Computer Science. Within the Project I worked on the Main Menu and the Integration of the other parts. The user is able to interact with the environement by view control. 
Additionally to the development of the App, I was responsible for the adverting of OUTPUTT.DD in 2016. You can explore the Graphic Designs I made and the instalations I worked on with other team members
in the photo gallery below
.